A lot of you asked me where I was last Saturday. On Snapchat in particular, I received dozens of Snap to ask me if I knew FrenchYogaGirl and what was the place I was in.
So, I decided to write a little article to share this superb morning with you!
I attended the I can't think of Yoga event at the Royal Pavilion.
It is a truly SUPERB and MAGICAL place next to the Bois de Boulogne.
We had an appointment at 11am for a Strala Yoga class, a very dynamic yoga class with the beautiful FrenchYogaGirl.
First of all, you should know that I am not at all a yoga pro even though I love it. Much to my regret, I can't seem to do as much as I would like.
I really dedicate myself to my HIIT session in the morning and to the development of my society, so we'll see later for yoga.
SO beyond the sun salutations I do in the morning, I don't do yoga regularly and how to put it… I'm the least flexible woman in the world!
Despite that, I loved FrenchYogaGirl's Strala Yoga class.
It was soft and at the same time very invigorating. The positions were held 3 breaths on average, which is very fast. I liked this side which is both very dynamic and suitable for all levels.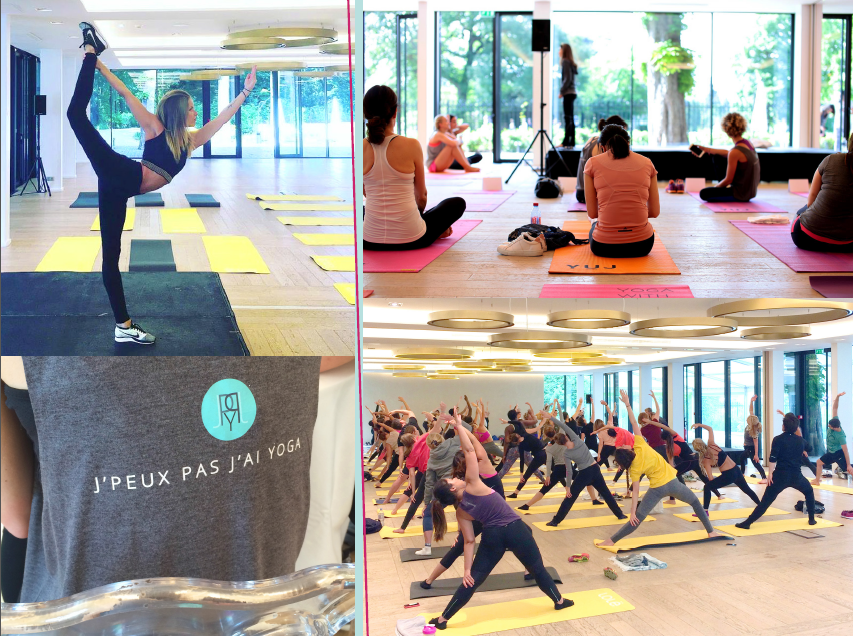 I liked it when we tried more complex balancing positions, like the crow position, where it's about balancing with your full body weight on your elbows.
Who is FrenchYogaGirl?
She is a yoga teacher, a social media star. You can find her on Instagram in particular. She is also a Nike coach. I particularly like her background, because initially she was a lawyer and she gave up everything to become a Yoga teacher. You could say she has guts!
And his classes are superb and very enjoyable. You feel really good when you come out of it: both good in your body and in your head.
If you are more greedy than a fan of yoga, the second part of the morning should please you more.
After the strala yoga class which lasted 1 hour, we headed for the healthy brunch on the second floor of the royal pavilion.
And there I was once again blown away! The brunch was really out of the ordinary with fresh fruit, vegan snacks, gluten free and lactose free alternatives. There was also a juice bar, with a chef brewing your juice right in front of your eyes.
Perhaps the most surprising was the tomato bar with an assortment of several salty or sweet tomato-based snacks.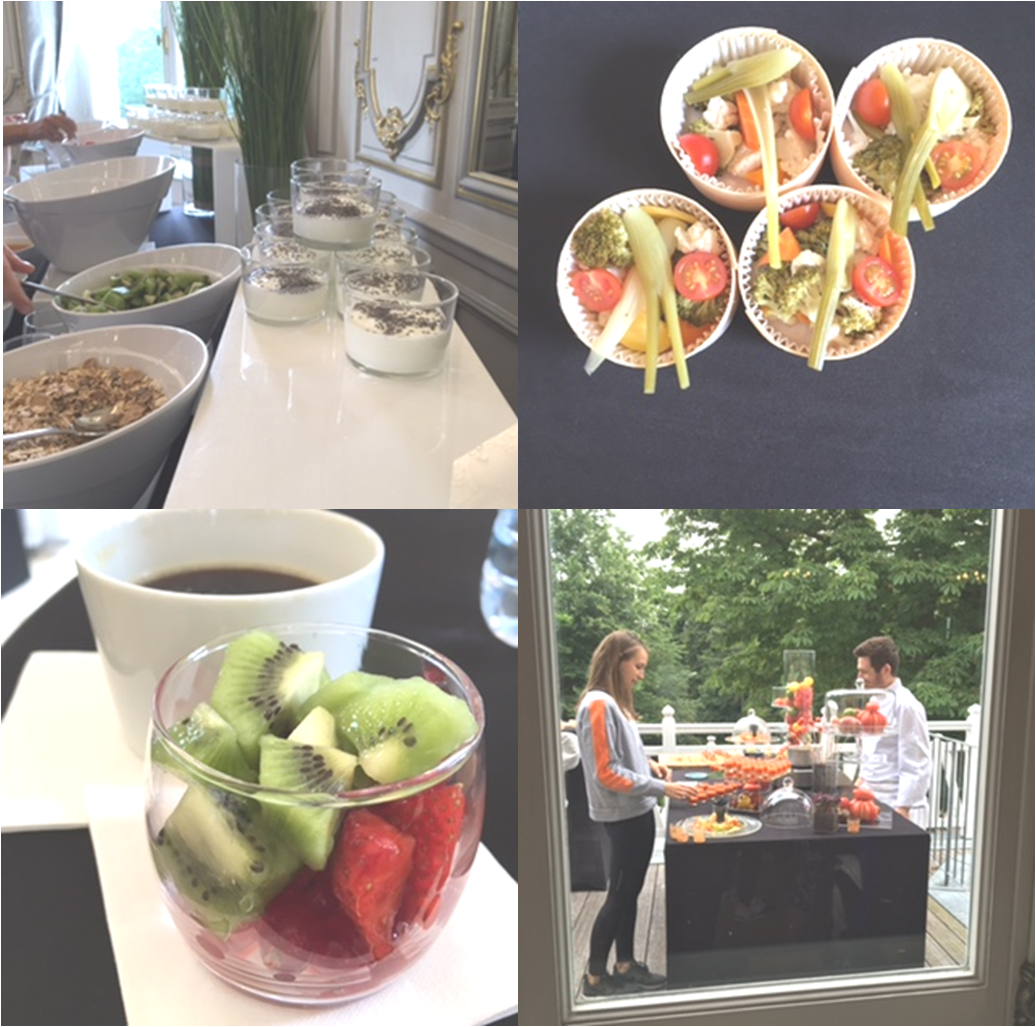 In short, it was really good and very healthy.
We also had access to the terrace with a beautiful view of the Pavillon Royal park.
It was a really beautiful moment that made me want to start yoga again. Good news for those who were disappointed to have missed this edition, you can make up for it in the next editions:
July 9 – August 27 – September 24
And here's how your morning will go:
From 10:30 am to 11:00 am: welcoming of participants.
From 11h00 to 12h00: yoga class given by a recognized yoga coach.
From 12 p.m. to 2 p.m .: healthy and gourmet brunch imagined by the chef of the Pavillon Royal.